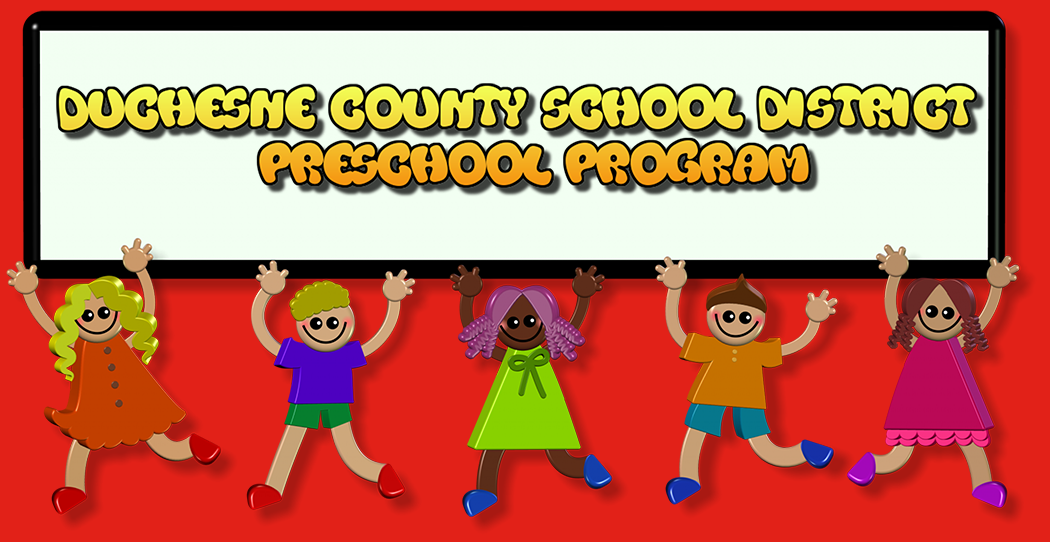 (ASQ) Ages and Stages Preschool Screeners. ASQ-3 and ASQ-3 Se-2
Duchesne County School District Preschool Locations and Services
Rookies Ready To Learn: DCSD will provide school readiness materials, strategies, and support for parents, community members, and private preschool providers. Located at EES
Upstart:
Unlike any other kindergarten readiness program in the nation. UPSTART gives families a free, easy-to-use, online, at-home kindergarten readiness program that, used with a traditional pre-K program or on its own, will start their children on the path to success in school. The UPSTART curriculum is provided by Waterford Institute & consists of using the program 15 minutes a day, 5 days a week. If interested in enrolling, please contact Stacy Lamb 435-725-4513.
Visit their website to speak with Waterford Institute.
(PRESCHOOL BEGINS ON SEPTEMBER 5, 2023)
Duchesne County School District Preschool Locations:
Teacher: Alicia Evans
325 E Main
Myton, Utah 84052
Phone: 435-725-4750
Times:
8:30 am - 11:05 am
11:30 am - 1:50 pm
Teacher: Tennille Torgerson
198 West 300 North
Duchesne, Utah 84021
Phone: 435-738-1290
Times:
8:00 am - 11:00 am
11:45 pm - 2:45 pm
Teachers: Lyndee Rich Andrea Burdick Shauna Young Heather Mikulich
700 East 400 North
Roosevelt, Utah 84066
Phone: 435-725-4665
Times:
8:10 am - 11:10 am
12:00 pm - 2:55 pm
Teacher: Natalie Christensen
190 West Main
Altamont, Utah
84001
Times:
7:55 am - 10:55 am
11: 35 am - 2:35 pm
Private Preschool Providers
(If you have a private preschool and would like to be added to this list call 725-4750) Duchesne County School District​ is not affiliated ​​with any private preschool provider​ or liable for their actions​. All private preschools operate independently​ of DCSD.​
Altamont: Katie Burt 435-823-8186
Ballard: Stephanie Duncan 724-8115
Bluebell: Sherma Witbeck 454-3385
Bridgeland: Kim Swasey. 724-4054
Duchesne: Terresa Guest 630-0995 | Stacey Price 630-4311 | Jessica Lym 801-310-4777
Lapoint: Jamie Hartle 247-2285
Mountain Home: Malorie Miles 733-0306
Neola: Lori Olsen 353-4568
Roosevelt: Amanda Adams 725-0061 | Jessica Anderton 722-2558 | Diana Edington 724-2505 | Kelsie Kowallis 435-512-5064 | Shirlene Law 722-1722 | Kathleen Marshall 722-4663 | April Merrell 724-0730 | Lana Muir 401-0709 | Jeri Young 722-4297 | Wendy Davis 722-3399
Tabiona: Launnie Jordan 848-5313